Protecting workers
MAN DOWN alarms
Monitoring and locating
The fundamental step to protect at-risk or isolated workers, is to alert emergency personnel promptly in the event of illness or in an emergency situation

The application on the device allows the operator to be protected in the event of an accident at work, through the generation of:
AUTOMATIC TILT ALARM
If the operator remains at a certain angle more than the time indicated
AUTOMATIC IMMOBILITY ALARM
If the operator remains motionless more than the indicated time
MANUAL ALARM SOS
By voluntary pressing of the dedicated (or virtual) physical key

The additional features of the application are:
Changing configurations with password-protected access
Customizable and flexible configuration of alarm thresholds and tolerance time
Multiple configuration parameters so that the Customer is autonomous in adapting the system to the procedures
Prevention of false alarms, via voice countdown activation, with the possibility to silence the alarm before sending
Alarms with vibrations, acoustic alarms and bright flashing
Life Check control that allows you to generate an alarm in the event a worker does not check-in
Push notifications to the operator for any warning (GSM signal failure, GPS, battery, etc.)
Automatic activation on startup
Compatibility with devices with a physical SOS key
Possibility of simultaneous use with other Apps on the device
Sending alarm notifications.
.

There are multiple ways to send alarms when needed:
SMS
broadcasting of notifications that contain detailed information of the event: the type of alarm, date, time, and location with direct link to the map, etc.
TELEPHONE CALLS
to multiple emergency numbers, made sequentially. Hands-free allows you to communicate with the worker who is in danger should the worker be conscious but motionless
E-MAIL
sending of notifications by e-mail, containing the detailed information of the event: type of alarm, date, time, with direct link to the map, etc.
WEB-SERVICES
integration with monitoring portals, smartphone/tablet apps for immediate notification to managers, third-party systems, communication via VoIP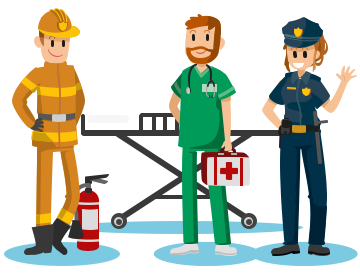 It allows you to immediately alert the rescue workers who are listed in the procedure;
Rescue workers (foreman, on-call security manager, guardhouse, security guard etc.);
Integrated systems: monitoring portal, central operations plants, external applications
External sound and visual alarm systems
Recipients can be identified for each device, as per configuration.
DID YOU KNOW THAT?
The purchase of MAN DOWN devices contributes to the score to request the reduction of INAIL rates via the OT23 module.
Indoor and outdoor localization
.

In case of emergency it is important to trace the position of the worker to be rescued.
INDOOR VIA BEACON
Beacons can be easily positioned inside premises, do not require WiFI and are self-powered, allowing precise location in case of alarm.
INDOOR VIA WI-FI
Through the detection of Wi-Fi Access Points signals, for approximate accuracy, but taking advantage of an existing network.
OUTDOOR VIA GPS
Ideal in outdoor spaces, for itinerant staff or if it is not possible to take advantage of other location systems.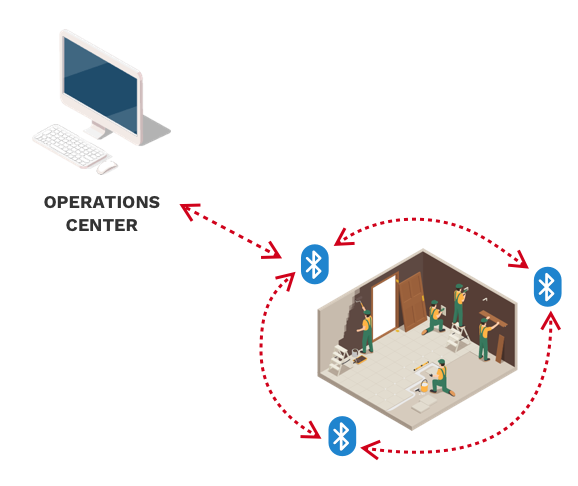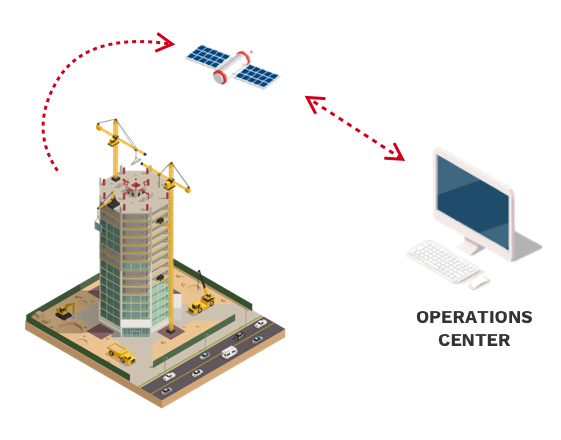 The emergency management process is completed with the Monitoring Portal, a software platform available in cloud, which allows rescue workers to:
Manage emergencies, view the position of the worker in need on a map, and be able to close the reports
See the list of devices, the operators to which they are assigned, and their connection status
See event history
It is accessible via browser from any device upon user authentication.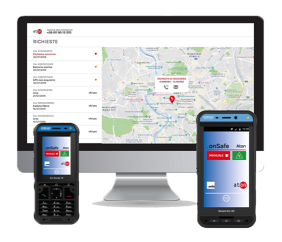 Mobile Device Manager (MDM)
.

A Mobile Device Management (MDM) system allows you to manage multiple mobile devices, ensuring functionality, monitoring, and security within your organization.
QUICK DEPLOY CONFIGURATIONS
Register and deploy devices to users faster, requiring less time and resources for IT.
OVER-THE-AIR UPDATES
Always up-to-date configurations: email, WiFi, VPN, certificates, content, and business applications, individually or in groups, without user intervention.
REMOTE MONITORING AND CONTROL
Check the status of the device to its compliance. Remote device support and access to assist users in real time.
ADVANCED SECURITY MANAGEMENT
Use only authorized applications.
A lost or stolen device can be located, locked, or reset.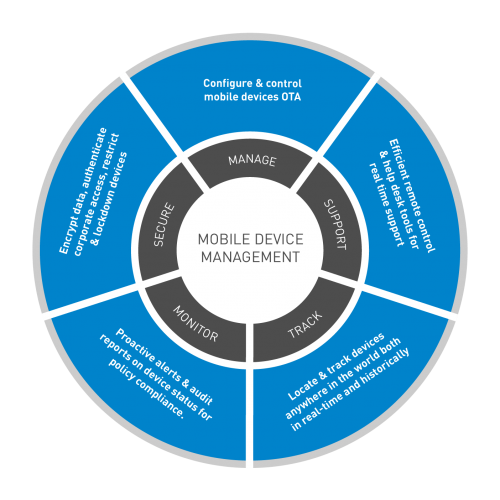 Fill out the contact form to receive technical or commercial information from our Team